Hello all. Usually just post in the daily thread and wasn't quite sure how photo manipulations were received here, but I thought I would give it a chance.
A little back story: My friend has a dog named Teddy that recently became very sick. While he was sick, my friends parents went on vacation to Hawaii. Needless to say, they were upset to have to leave the dog while he wasn't doing so well. Luckily the dog started feeling much better while they were away and my friend came to me with an idea. We wanted to send her parents, while they were still away, pictures of Teddy's own vacation.
So with a digital camera, a lot of dog treats, and an extreme amount of time on my hands I give you "Teddy From Around the Globe!"
From the Eiffel Tower!
From the Grand Canyon!
From the Coliseum!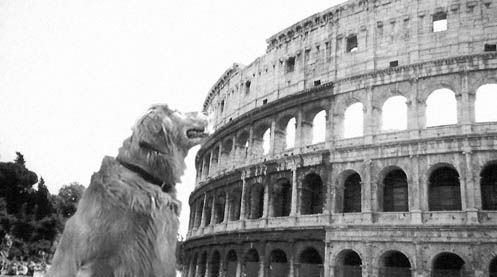 and From Niagra Falls!
Enjoy.
KalEl118